False Drug Claims Put Patients At Risk
cw-admin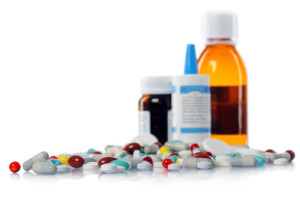 Each year there are approximately 200,000 deaths from defective prescription drugs in Wisconsin and nationally.
Sometimes, the harm is caused by false and misleading claims from manufacturers about what the drug can do. Other times, manufacturers encourage doctors to prescribe the drug in unapproved ways.
On May 17, one huge pharmaceutical company pleaded guilty to doing both of those things.
Ista Pharmaceuticals – a unit of eye care giant Bausch & Lomb – entered guilty pleas to federal charges that it used kickbacks and improper marketing to boost sales of a drug meant to treat eye pain. The company agreed to pay $33.5 million to settle criminal and civil liability, according to Reuters.
The drug in question was Xibrom, which is used for pain treatment after cataract surgery.
The U.S. Justice Department accused Ista of improperly encouraging doctors to prescribe Xibrom and of promoting the drug for unapproved uses, including after Lasik and glaucoma surgeries.
From Reuters:
"The fact that Ista offered doctors illegal inducements – such as a wine tasting, golf outings, and payments to attend what were in essence marketing sessions – makes the company's illegal conduct particularly deserving of the hefty penalty Ista has agreed to pay," U.S. Attorney William Hochul in Buffalo, New York said in a statement.
Ista agreed as part of a criminal settlement to a $16.63 million fine and a $1.85 million asset forfeiture. It also agreed to a $15 million civil settlement to resolve allegations that its marketing of Xibrom caused false claims to be submitted to government health care programs.
The misconduct occurred between 2006 and 2011.  Bausch & Lomb, which is based in Rochester, New York, purchased Ista in June 2012. It plans to wind down the Ista corporate entity by year end.
As part of the settlement, Ista is barred from participating in Medicare and Medicaid. Bausch & Lomb agreed to strengthen its compliance and ethics procedures.
The illegal activities were brought to light by a whistleblower, who was a former Ista sales representative in New York.
In a recent report by the General Accounting Office, more than 50 percent of FDA-approved prescription and over-the-counter medications cause adverse effects that don't come to light until the product is in use by the general public.
A Wisconsin product liability attorney can provide legal help for families and individuals who are harmed by faulty drugs.
Sources: