Bicycle Deaths Are Up in Wisconsin
cw-admin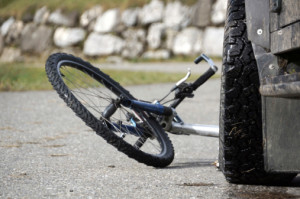 Bicycle deaths in Wisconsin are four times higher so far this year than at the same point in 2012.
Four people have been killed in Wisconsin bicycle accidents as of June 2, according to state Department of Transportation numbers. Only one bicyclist died in 2012 during the equivalent period.
The good news: traffic deaths overall are down. There have been 167 fatalities on Wisconsin roadways through June 2 – down from 211 at this time last year.
Many bicycle accidents could have been prevented. Operator error – by the bicyclist, motorist or pedestrian – is the cause of more than 90 percent of bicycle crashes.
Between 10 and 20 percent of bicycle accidents involve a motor vehicle. These cases often result in death or injury, with head injuries being the most frequent – and devastating – injury when bicycles collide with motor vehicles.
Brain injuries can be significantly reduced by correctly and consistently wearing a helmet. Statistics show that more than 85 percent of severe head injuries could have been avoided if the cyclist had been wearing a helmet.
Six Facts About Bicycle-Car Collisions
Sixty percent of adult bicycle crashes are the result of motorist, not bicyclist, errors. The most common error is a left turn across the path of an oncoming bicycle.

Children are prone to making mistakes on bicycles. Children's' errors account for more than 90 percent of all child bicycle crashes.

A frequent error by adults and children is riding the wrong way in traffic. Wrong-way bicycle riding is involved in one-third of all bicycle-motor vehicle crashes.

Children should be allowed to ride on streets only when they are able to balance their bike, look over their left shoulder for traffic from behind and keep going straight. Most children cannot meet all of the above criteria until at least third or fourth grade.

Children should be given on-bicycle instruction in basic traffic skills, always with adult supervision.

Sidewalk riding by young children is unsafe. Sidewalks have even more intersections than streets, and many are blocked by trees, shrubs or other objects.
Sources: