Lawsuits Filed After Asiana Airlines Crash
cw-admin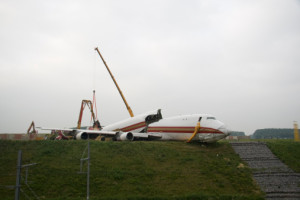 After an airplane crash in Wisconsin or elsewhere, lawsuits are usually filed by the victims and their families.
That's because airplanes are not supposed to crash – and when they do, it is usually because of negligence or error.
Lawsuits have already been brought against aircraft manufacturer Boeing on behalf of 83 people who were aboard the Asiana Airlines flight that crash-landed in San Francisco earlier this month, according to AP/Yahoo News.
The plaintiffs are claiming that the crash may have been caused by the mechanical malfunction of the Boeing 777's auto throttle. Additional cases are expected against Asiana Airlines and several component parts manufacturers.
This is from the AP:
Three people were killed when the airplane, carrying 307 passengers and crew on a flight from South Korea to San Francisco International Airport on July 6, approached the runway too low and slow. It clipped a seawall at the end of a runway, tearing off the tail and sending the plane spinning down the runway. The impact caused the plane to catch fire.
Two of the plane's eight slides malfunctioned, opening inside the cabin and pinning two flight attendants underneath.
According to news accounts, there were other potential problems in addition to the possible auto throttle defects:
Some emergency slides reportedly opened inside the plane, injuring passengers and blocking their exit.
Some passengers had to be cut out of their seatbelts with a knife.
Systems that operated the glide slope to determine how close the aircraft was to the ground may have malfunctioned.
The auto throttle had apparently been armed and readied for activation, but it is unclear if it was ever properly engaged.
There may have been problems with the automated cockpit equipment.
People who have been injured in an aviation accident – and the families of those who are killed – should get a free consultation with a Wisconsin personal injury attorney.
Source: