Despite the fact that technology in today's automobiles is designed to make vehicles safer than ever before, the state of Wisconsin was projected to see a surge in car accidents — many of them fatal — during the past year.
According to Fox6 Now, at the midway point of 2015, traffic fatalities in our state had gone up significantly compared to the same time period the previous year.
This upward tick is even more concerning when one considers that, according to data provided by the Wisconsin Department of Transportation (WisDOT), fatal crashes had fallen the two previous years:

Now that the start of 2016 is upon us, drivers have an opportunity to reduce the number of accidents that occur on Wisconsin roads by exercising safe driving techniques.
If you have been in a car accident in Wisconsin that was caused by someone who failed to take a safe approach to driving, a Milwaukee car accident lawyer can help you to understand what steps to take next.
Car Accident Statistics in Wisconsin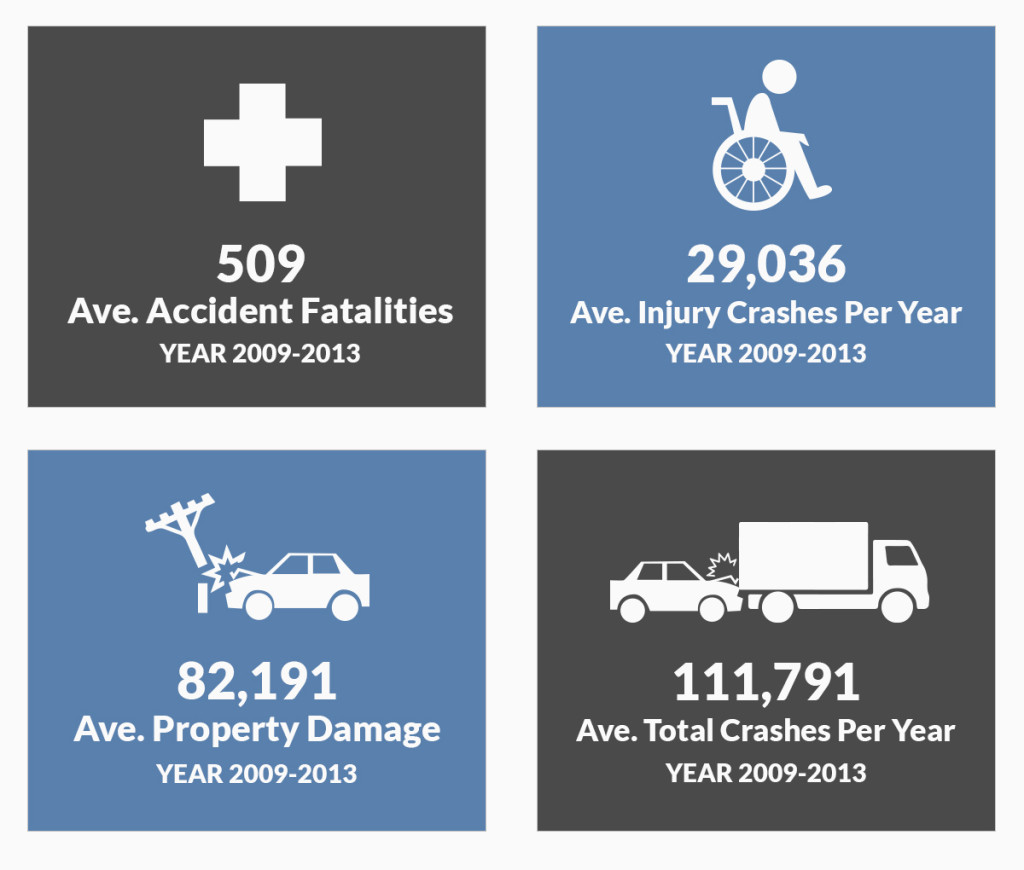 The average number of car accident fatalities that occurred per year in Wisconsin from 2009 to 2013, according to WisDOT, was 509. The average number of injury crashes per year over that same period of time was 29,036, while the average of property damage crashes was 82,191. The average of total crashes from 2009 to 2013 was 111,791 per year.
These motor vehicle accidents impact not just car drivers but also motorcyclists, pedestrians, bicyclists and passengers. These numbers are concerning for a variety of reasons – specifically because of the number of serious injuries and fatalities that occur as a direct result of an accident.
Why the Increase in Traffic Fatalities?
The exact reason behind the surge in traffic accidents and fatalities during 2015 in Wisconsin is unknown.
Dennis Johnson, the regional program manager for the Wisconsin State Patrol, told ABC News 18 cited sources other than driver errors.
"Last year, we had a record low, it was the lowest since the WWII era … a contributing factor [for the increase] could be the mild spring [or] it could be the low gas prices," Johnson said.
In other words, both mild weather and low gas prices may encourage more car drivers and motorcyclists to get outside or get behind the wheel, resulting in more traffic on the roads. An increase in traffic is often related to an increase in traffic accidents.
What Contributes to Traffic Accidents?
In addition to the number of drivers on the road, there are a number of other factors that can contribute to car accidents. Consider the following: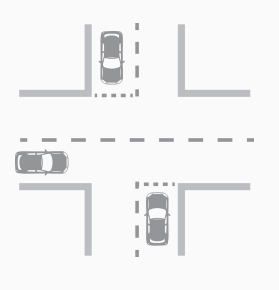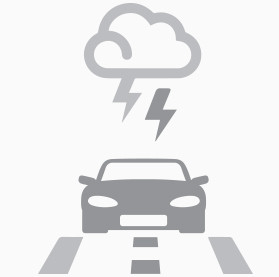 Driving in bad weather
Driving in bad weather increases the risk of an accident. This is because visibility is often poor, and roads are wet and slippery, leading to decreased traction. It is important to make sure that your car is well-maintained and ready for winter weather.
When possible, try to avoid driving when weather conditions are poor.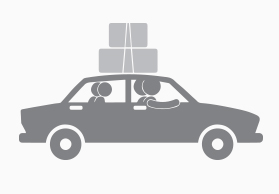 Holiday periods
Actual federal holidays as well as the summer months in general (when kids are off of school and many people take road trips) are dangerous for a couple of reasons. First, the prevalence of drunk driving increases over the holidays, especially during holidays like Christmas, New Year's, Thanksgiving and the Fourth of July. Second, more drivers typically are on the road during the holidays and summer months. In fact,
WisDOT
reports that the months with the highest number of average fatalities from 2011 to 2015 were June, July, August and September.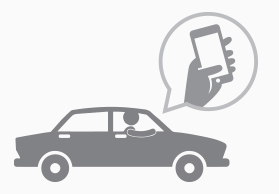 Driving while distracted
Driving while talking on a cell phone, texting or allowing other distractions to get in the way of safely operating a motor vehicle is a leading killer on U.S. roadways.
Distraction.gov
reports that there were more than 3,000 people killed in distracted driving crashes during the course of one recent year.
How You Can Reduce Fatalities and Traffic Accidents in Milwaukee
Reducing car accident fatalities in Wisconsin is a job that requires the help of everyone in the community. Unless we all commit to safer driving, a reduction in traffic accidents is impossible.
Here are some tips to reduce your own risk of being involved in or causing a Wisconsin motor vehicle accident: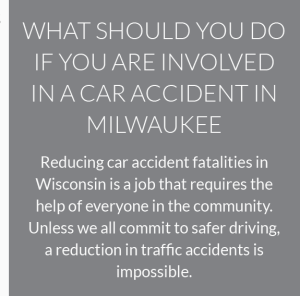 Put your cell phone away
As stated above, distracted driving is a major cause of accidents and traffic fatalities every year in Wisconsin and other parts of the U.S. You should never pay attention to your cell phone while you are operating a motor vehicle. Turn it off or tuck it out of sight and commit to keeping your eyes and attention on the road.
Never drive while impaired
You should never operate a motor vehicle when you are impaired in any way. This includes impairment from alcohol, drugs (illicit or prescription) or fatigue. Driving while highly emotional or "stressed" can also be dangerous. It may increase your risk of being in a wreck. You should only operate a car when you are in a clear frame of mind and have not taken any substances that could impede your judgment or reaction time.
Reduce other distractions
A cell phone is not the only thing that can be distracting. Pets, children, the radio, other passengers, events occurring outside of the vehicle and consuming food and beverages can also steal your attention away from the road as well. Try to not eat or drink anything when behind the wheel, especially food or drinks that could easily spill and cause you to swerve or lose focus on driving. Make sure your pets and children are properly secured. Try to remember to bring games or books to keep your children entertained while you are in the car.
Follow traffic laws
One of the best things that you can do to reduce your risk of being in an accident is simply to follow traffic laws. Laws such as speed limits are put in place for a reason: To keep you safe. When you ignore posted traffic signs and rules, you are putting your life and the lives of others in jeopardy.
Control road rage and aggressive driving
There is no doubt that when you are on the road, other drivers will do things that are not only frustrating but just plain dangerous. While you may be tempted to lash out at these drivers or let anger overcome you, resist the urge. Road rage can be very dangerous. It can lead to aggressive driving like cutting drivers off, speeding and following too closely. This type of driving can be deadly if something goes wrong (and it usually does). Do not take the risk.
Plan your route
Finally, something that you can do to reduce your risk of being in an accident is simply to plan your route and stay abreast of what is happening on the road. Listen to traffic reports before leaving the house or work each day. Are there any ongoing construction projects? Have there been any accidents? Has the weather made driving dangerous? If so, avoid those routes and choose safer, less congested ones. Also, give yourself plenty of time to reach your destination.
What Should You Do If You Are Involved in a Car Accident in Milwaukee?
There is nothing more shocking or terrifying than being involved in a car accident – especially one which results in serious injuries and vehicle damage. You should report the accident to the police as soon as possible, seek medical care and notify the insurance company.
When a car accident occurs, hiring an experienced car accident attorney is also very important. A lawyer can get to the bottom of why the car accident occurred, determine who was at fault and identify who should be held liable for damages.
Get Help Today from a Milwaukee Car Accident Attorney
At Techmeier Law Firm, our experienced car accident attorneys understand what you are going through. We understand that you are not only injured, but that you have fears about how you will pay for your medical bills and make up for your lost wages.
We are committed to helping you to resolve these fears. We will work hard to prepare a case that seeks a recovery of compensation you deserve.
We always work on a contingency fee basis. Your first consultation with us is always free.
If you have been in a car accident and want to learn more about your rights and options moving forward, do not wait a second longer to contact us.
You can schedule your free case consultation by filling out our online contact form or by calling our office today.