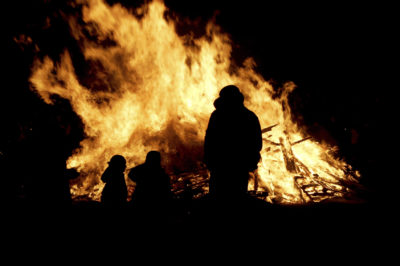 On May 31st of 2017, five employees at the Didion Milling Co. plant in Cambria, WI suffered fatal injury when a corn grinder at the mill exploded. 14 additional employees sustained injury in the explosion, which reduced the facility to little more than rubble.
In November of 2017, OSHA suggested that the explosion may have been the result of dust particles, a theory that has gained traction following witness reports that, just before the explosion, an air filter on the corn grinder flew off, releasing highly flammable grain dust that ignited almost immediately. The U.S. Chemical Safety and Hazard Investigation Board (CSB)  is investigating the accident and looking at more effective ways to control dust.
WISN 2 reports that, between 1980 and 2005, 718 workers were injured and 119 were killed by dust fires. In the time since, five dust fires, resulting in 27 deaths and 61 injuries, have been investigated by the CSB.
Are You Safe?
When confined, a dust cloud that has caught fire will continue to expand until it bursts, posing the risk of injury or death to those in all surrounding areas. When an injury occurs at work, it can be very difficult to know where to turn for help. Our injury attorneys can help you choose the best path forward.
Workers' compensation may be an option for providing wage relief and medical payments during recovery. Workers' compensation may also provide death benefits to family members who have lost a loved one in a workplace accident. However, this no-fault insurance program has many limitations and is not always the best option.
OSHA has cited Didion for 19 safety violations related to the explosion. This may indicate that negligence was at the root of this tragedy. And while it may be too soon to tell for certain in the Didion Milling Co. explosion, negligence is the cause of many workplace accidents. Workers injured through someone else's negligence may be entitled to seek compensation well beyond the offerings of workers' compensation.
Our Milwaukee Workplace Injury Lawyers Can Help
The attorneys at the Techmeier Law Firm have experience handling third-party negligence cases and have recovered close to $15 million for workers injured in cases like these. We encourage you to call our Milwaukee office for a free consultation where we can hear your story, discuss all of your options, and help you choose the most effective way forward.
With 60 years of combined experience, our attorneys know how to investigate workplace accidents for all signs of negligence, and we are prepared to take your case as far as necessary to help you secure fair compensation.
If you have been injured at work or if you have lost a loved one in a workplace accident, please call the Techmeier Law Firm at 414-400-4000 to schedule a free consultation at our Milwaukee office. For over 35 years, our attorneys have helped victims of workplace accidents throughout Wisconsin. Call us today to learn how we can help you.