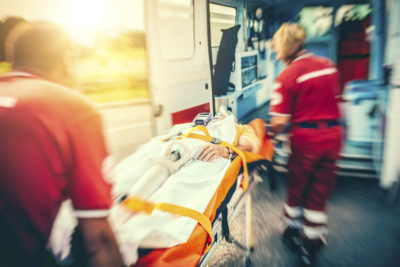 Analyzing crash data and statistics over a two-year time span, Time Magazine has identified the most dangerous intersections in each state. While no intersections in Wisconsin are dangerous enough to be considered the most dangerous or even to make the top 10, our state still sees an alarming number of fatal motor vehicle accidents every year. In fact, according to the Wisconsin Department of Transportation, there had already been 248 fatal motor vehicle accidents in WI by July 8th of this year.
Capitol Drive W. & 35th Street N.
The most deadly intersection in Wisconsin is Capitol Drive West and 35th Street North in Milwaukee. As reported in Urban Milwaukee, there were eight deaths on Capitol Drive alone last year.  That's 12% of all fatal car accidents in the state over the course of 2017. Reckless and distracted driving are seen as primary causes of these accidents, making them all the more tragic. Reckless driving and driving while distracted are choices. This means that these accidents could have almost certainly been avoided.
Defining Reckless Driving
Some form of reckless driving is behind nearly every car accident. A rather broad term, reckless driving may include:
Speeding

Distraction

Aggressive maneuvering

Unannounced lane changes

Failure to use signals

Intoxication
These behaviors place everyone on the road at heightened risk for serious injury and do absolutely nothing to speed traffic along. Quite the opposite. Aggressive, reckless, and distracted drivers actually slow traffic considerably and the accidents they cause draw traffic to a halt.
Sadly, despite knowing the dangers of driving this way, some people refuse to be responsible.
When you are injured or a loved one is killed by an irresponsible driver, you have every right to hold that individual accountable and to fight for compensation that covers all of your damages. The best way to ensure you are receiving the full compensation you are due is with the help of an experienced car accident attorney.
Willard Techmeier has over 40 years of experience holding negligent drivers to account and securing large verdicts and settlements for victims of serious injury. He is here to listen to your story, discuss all of your options, and help you determine how best to move forward.
It is important to remember that insurance companies, while sometimes helpful, are largely concerned with maximizing profits for stakeholders. Mr. Techmeier is entirely concerned with justice for victims. Before you accept an offer from an insurance company, be sure to discuss your options with Attorney Techmeier. It is possible that, through swift and aggressive legal action, you may be able to secure a settlement more consistent with the damages you have and will continue to suffer.
Do Your Part
You can help prevent car accidents  – at 35th St. N. and Capital Dr. W. and beyond – by paying attention, driving courteously, and taking your time to get to your destination. Avoid talking or texting on your cell phone, use turn signals, follow the speed limit, obey traffic signs, and never drive while intoxicated. These steps will reduce your risks of causing an accident and may even help you avoid one being caused by someone else. However, even the safest driver cannot always avoid being injured by someone behaving recklessly. When that happens, Mr. Techmeier is here to help.
Call Techmeier Law at 414-400-4000 to schedule a free consultation. Located in Milwaukee, Attorney Techmeier serves victims of serious injury and families dealing with wrongful death throughout Wisconsin.