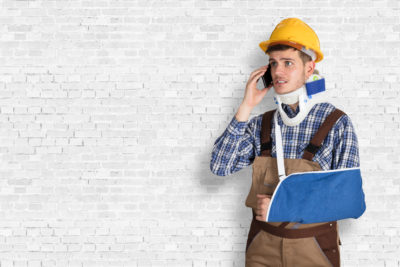 A new study conducted by the Massachusetts Department of Public Health has found that workers in industries with high rates of injury die from opioid overdose at five to six times the rate of those working in other fields. Identifying workers in the fields of farming, fishing, and construction work, this study suggests that pressure placed on workers to continue working despite physical pain has led to this increase in opioid ingestion and the subsequently higher rates of death. The same has been found for workers in industries that offer little job security and/or poor sick-pay options. This, too, is likely a result of workers struggling through pain just to keep their jobs.
There is no call for injured workers to suffer. There are many options, including workers' compensation, that can provide job security and compensation for medical care while allowing you time to recover. Unfortunately, workers in many high injury fields are contracted, meaning they do not have access to workers' comp. This does not mean men and women who have sustained on-the-job injury have to suffer. Nor does it mean that the alternative to suffering is opioid use. It does, however, mean that you should probably discuss your injury with an attorney.
We Will Review Your Case for Free
At Techmeier Law, we provide representation for workers who have been injured on the job. We have experience with Wisconsin workers' compensation regulations and can assist with your claim to help reduce the risk of denial. If workers' compensation is not the best fit for your needs or if a third-party is responsible for your injuries, we can also assist you with a personal injury lawsuit. We will review your case, free of both cost and obligation, to help you determine which option will be best for your situation.
Advantages offered by worker's' compensation are fairly straightforward: with very few exceptions, you can collect workers' comp for any on-the-job injury, regardless of your role in the accident.
As a "no-fault" insurance program, workers' compensation is designed to provide injured workers with a portion of lost wages and complete coverage of all related medical expenses. Workers who accept compensation are not allowed to return to work until they are physically ready and have been given the go-ahead by their physicians, which can reduce opioid dependency. However, accepting workers' comp makes it impossible to take further legal action.
The main Advantages offered by a personal injury lawsuit are that there are no limits on how much compensation can be sought and it is possible to collect compensation for physical pain and emotional suffering, neither of which will be considered in a workers' comp claim.
Personal injury lawsuits take much longer than workers' compensation claims. Some of them go to trial, which can make the process of collecting compensation longer still. However, when an injury is caused by someone else's negligence, this type of legal action can result in a much more significant reward.
Bringing over 40 years of experience to every case he takes, attorney Willard P. Techmeier knows how to review workplace injury claims to determine how best to move forward. If you are struggling with a workplace injury, don't turn to dangerous and deadly medications to cope with the pain, call the Techmeier Law Firm at 414-400-4000 to instead learn how our attorney may be able to assist you in getting fair compensation to address the injury through more effective and less harmful ways.
Located in Milwaukee, our workplace accident attorney serves victims of injury living throughout Wisconsin. Call us today to schedule your free consultation and learn more about your rights.