Around 11:30 pm on August 12th, a shuttle bus carrying nine passengers blew through a stop sign on County Road 1 in Sheboygan County, just outside of Lima. A semi-truck, traveling eastbound was unable to stop in time, resulting in a serious accident in which eight of the shuttle bus passengers were injured. According to channel 4, WTMJ, none of the injuries were "greater than severe," though the victims of this accident may require extended medical services, be unable to return to work, and experience lasting pain and suffering as a result.
The driver of the shuttle bus has been charged with failure to yield, a rather common citation in auto accidents that can help pave the way for civil action against the accused. Failure to yield the right of way is a type of negligence that may entitle victims to compensation for:
Current and future medical expenses

Current and future lost wages

Home modifications and adaptive technology

Emotional suffering

Physical pain
If you or someone you love has suffered injury as a result of someone else's negligence, it is best to call a qualified personal injury lawyer who can help you determine if you have cause to file suit.
Determining Liability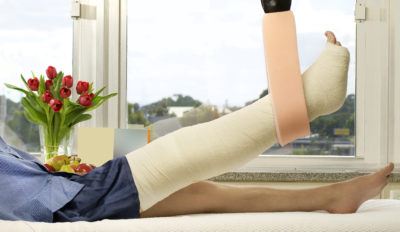 In cases like the one above, determining liability may seem fairly cut and dry. There was one driver who failed to stop for a stop sign. This resulted in a collision with the driver who had the right of way. However, passenger bus accidents can be exceptionally complex and liable parties may include the company that owns the shuttle and anyone else responsible for the safe operation of the company's vehicles. One of the most effective ways to determine if more than one party can be held liable is with the help of an experienced personal injury attorney.
When you choose the Techmeier Law Firm for your shuttle bus accident lawsuit, we will take the time to thoroughly investigate all contributing factors to ensure each liable party is held to account. We will stand by your side throughout the process and provide you with honest, helpful, and swift guidance as we fight tirelessly for the compensation you are due.
Failure to identify all liable parties can result in inadequate compensation. So too can accepting an offer from an insurance company. Insurance settlements are often enough to cover existing medical expenses. Good settlements will take additional factors into account and may come in slightly over what you think you need. However, these settlements are typically much less than what can be achieved through legal action.
An insurance settlement will likely not cover current and future lost wages and it will certainly not cover noneconomic damages like pain and suffering. For these things, you need a personal injury lawyer who is prepared to take your case as far as needed to secure the compensation you are due. If you live in or around Milwaukee, that attorney is Willard P. Techmeier.
To schedule a complimentary consultation at the Techmeier Law Firm, please call 414-400-4000 today.