54.3 million Americans are expected to travel 50+ miles from home to celebrate Thanksgiving – 48.5 million of those by car. AAA reports that this is a 4.8% increase over 2017 and the largest projected Thanksgiving holiday travel week since 2005. According to AAA, rising household wealth is a driving factor behind the expected increase in traffic. Remember, increased traffic means an increased risk for traffic accidents, many of which can be fatal.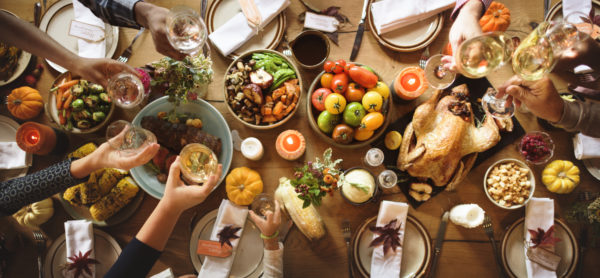 INIRX, a global mobility analytics company, expects travel times to slow nearly to a crawl in the most congested cities in the country during the Thanksgiving holiday travel week, November 21st through November 25th. In Milwaukee, where traffic congestion is already an issue, this could result in travel times up to four times as long as other days. Giving yourself plenty of time to get to your destination will be a key component of traveling safely.
Other steps you can take include:
Following the flow of traffic while obeying all traffic signs and signals

Using your turn signals and other systems designed to communicate nonverbally with other drivers

Allowing at least a two-car gap in between you and the car in front of you

Remaining calm, even when traffic is frustrating
Taking time and driving responsibly will help you avoid causing an accident. Paying attention can also help you avoid being involved in one caused by another motorist, particularly avoiding common forms of distraction such as:
Handheld cell phone use

Hands-free electronic use

Personal grooming

Eating and drinking

Rubbernecking
Keep your eyes and attention on the road to better respond to those drivers around you who are not.
Handheld cell phone use is illegal while driving in Wisconsin. Hands-free cell phone use is not. Please do not let this lead you to believe that hands-free technology is safe – it most certainly is not. In fact, hands-free systems can be equally or more distracting than handheld alternatives.
Drinking? Don't Drive
The Wisconsin Department of Transportation reports that, during the last year for which statistics are available, there were nearly 2,900 injuries and 190 deaths caused by drunk drivers in Wisconsin. Many of these accidents occur on major holidays. In fact, according to the American Safety Council, Thanksgiving is the second most dangerous holiday to be on the road. If you plan on being on the road, eliminating obstacles to safe driving is important.
Alcohol is an obstacle to safe driving. Even one drink. Do not risk your life or the lives of others. Do not drink and drive.
Sober, attentive, thoughtful drivers are much less likely to be involved in car accidents. With the heightened traffic expected over the Thanksgiving holiday, please take every care to be one of those drivers.
If you are injured while traveling over the Thanksgiving holiday, please call the Techmeier Law Firm at 414-400-4000 for a complimentary case evaluation today. Located in Milwaukee, we represent victims of serious injury in Oak Creek, Brookfield, Mequon, and all surrounding areas of Wisconsin.