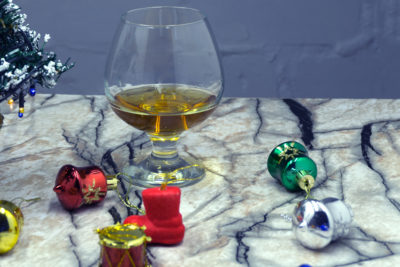 The first holiday parties of the year are right around the corner and, along with merriment and celebration, these parties offer the chance for serious or fatal injury when intoxicated participants get behind the wheel. According to the Wisconsin Department of Transportation, "alcohol remains the single greatest driver contributing cause of fatal crashes," resulting in nearly one alcohol-related crash death every 2.9 hours in Wisconsin.
WDOT reports that alcohol is a factor in 34% of all fatal car accidents in Wisconsin. In 2015, the last year for which WDOT has full statistics available, out of 390 fatal accidents state-wide, 122 involved an intoxicated driver. If you have lost a loved one in an accident caused by a drunk driver, you may be entitled to compensation beyond the offers of insurance. Milwaukee personal injury lawyer William Techmeier is here to review your case free of charge to help you determine the most effective course of action for your family.
Your Actions Help Save Lives
Accidents involving alcohol increase around the holidays. According to the American Safety Council, Christmas is the fourth most dangerous holiday on which to drive. The days and nights – especially weekend nights – leading up to it can also be increasingly dangerous. Most drunk driving accidents occur at night and on the weekends. Unfortunately, that's when most holiday parties happen as well – and these parties may release both drunk drivers and potential victims onto the roads as they close. You cannot do anything at all about other people's poor decisions. You can, however, make decisions that reduce your risks of causing  a wreck yourself or being the victim of someone else's accident.
A note on marijuana: it is not safe to drive while high. Under any circumstances. High drivers pose the same risks to everyone on the road as those who are on methampethamies, narcotics (even prescription), and alcohol.
Always have a designated driver. If you do not have a designated driver, call a rideshare company, walk, take the MCTS, do anything besides getting behind the wheel of a car. Even a "standard drink" can produce mild intoxication and have a profound impact on a person's ability to safely operate a vehicle, but a moment's delay in thought or action may be all it takes to become the victim of an accident. The more alert you are while you are driving, the better able you will be to avoid the dangerous actions of others.
Have You Been Hurt?
While your actions can help you avoid being in an accident, there are time when you cannot prevent being hit. In these cases, you need an experienced and aggressive personal injury attorney on your side. Drunk driving is a crime and those responsible for injuring others may be held criminally liable. However, unless you seek compensation on your own, you are not likely to receive a significant settlement. A criminal conviction will not result in compensation for victims. A civil case, overseen by a qualified drunk driving injury attorney, is the best way to get pesonal justice for you and your family.
If you have been injured by a drunk driver, Techmeier Law is here to help. Call us at 414-400-4000 to schedule a complimentary consultation and learn more.