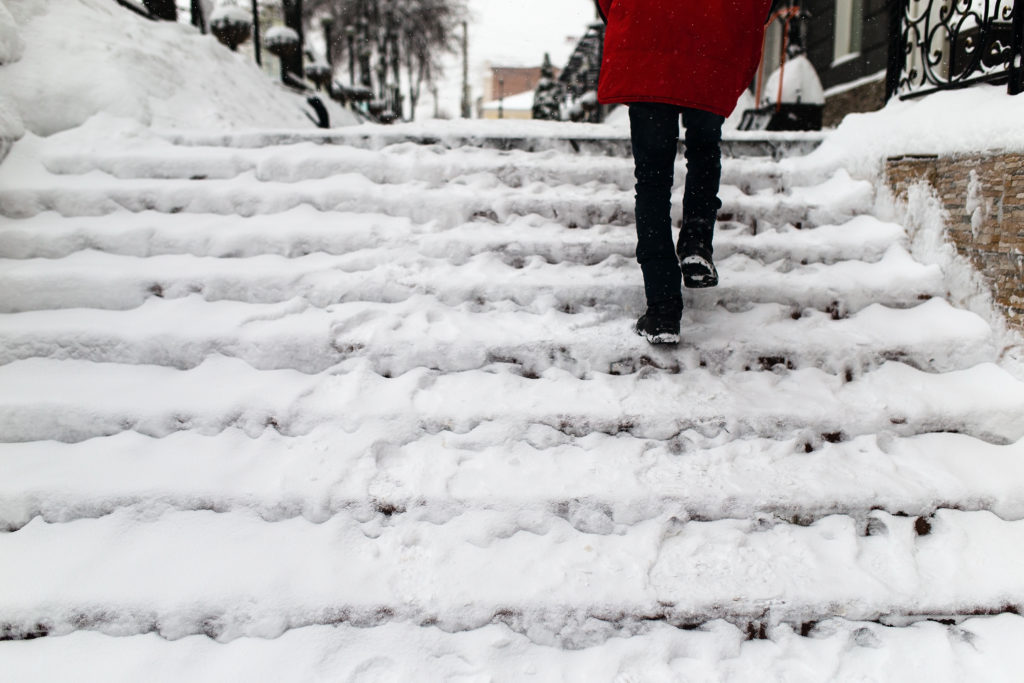 Winter storms and frigid temperatures are not unusual in Milwaukee. But when snow falls, freezes, and creates icy sidewalks, it becomes important for property owners or managers to take action right away.
Icy sidewalks lend themselves to serious injury. While anyone can sustain injury, small children and the elderly are at heightened risk for slip and fall injuries related to icy sidewalks such as:
Broken or fractured bones
Neck, back, and spine injury
Head or brain injury
Even a sliver of ice on a sidewalk increases risks for pedestrians including joggers, parents with strollers, and elderly neighbors, making it important that MIlwaukee residents take time to keep walkways clear of ice and snow even when frigid temperatures make being outside somewhat unpleasant.
Snow and Ice Removal
Shoveling snow from your walk is important. So too is ice removal. You can help keep your walkways safe by:
Using a shovel for lighter snows
Using a snowblower for heavy, wet snows
Using an environmentally friendly ice melt to prevent ice buildup after snow removal
Remember, when you remove snow, ice is often a consequence. It is important that you also deal with residual ice to help protect the health of everyone using the sidewalk.
In Milwaukee, property owners, managers, or occupants are required to clear snow from all property-adjacent sidewalks within 24 hours of a storm's end. Milwaukee snow removal code requires property owners and managers maintain corner and cross-walk areas as well when those areas are adjacent to the property. Failure to do so can result in fees and fines including the cost of hiring a contractor to remove the snow. Worse yet, it can result in someone falling and seriously injuring themselves – an event that can result in serious economic consequences.
What Are Your Rights?
If you have slipped and been injured on an icy sidewalk, you may be entitled to compensation for all related damages. This can include medical expenses, wages lost during recovery, and any pain and suffering that may accompany your injury. The best way to learn if you are entitled to seek compensation is through a private and confidential consultation with Willard Techmeier, an experienced and proven personal injury lawyer serving Milwaukee and all surrounding areas. During this free consultation, Mr. Techmeier can assess your claim, provide you with honest and useful information about your rights, and help you choose the most effective way forward.
Injury resulting from a slip and fall accident may be the responsibility of a homeowner, property manager, or even a government entity. The success of your claim may rest on identifying which of these parties is liable. Attorney Techmeier knows how to investigate slip and fall accidents to determine who is at fault, and is prepared to take viable cases as far as needed to help ensure the best possible outcome.Please call 414-400-4000 to schedule your complimentary consultation today. Located in Milwaukee, Techmeier Law serves all surrounding areas including Racine, Waukesha, and Newburg.