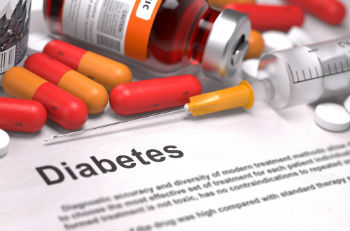 Invokana is among a class of diabetes medications that may be linked to a serious, potentially life-threatening medical condition. The U.S. Food and Drug Administration (FDA) issued a warning about these prescription drugs – called SGLT2 inhibitors – in May 2015.
According to the FDA, SGLT2 inhibitors such as Invokana may cause a user's body to produce dangerously high levels of blood acids, or ketones. As a result, the user may suffer diabetic ketoacidosis, a condition that may require emergency medical treatment.
If you or a loved one has suffered ketoacidosis after taking prescribed Invokana, you should take steps right away to protect your legal rights. Techmeier Law Firm would be glad to meet with you to discuss your case.
Our experienced product liability attorneys currently are investigating potential lawsuits involving Invokana and other SGLT2 inhibitors among those who were prescribed these drugs in Milwaukee and other areas of Wisconsin. We can review your situation and help you to understand your legal rights and options.
Call or connect with us online today to schedule your free consultation.
What is Invokana?
Invokana is a pill that is manufactured by Janssen Pharmaceuticals, Inc. The company is a subsidiary of Johnson & Johnson. The FDA approved Invokana for the U.S. market in March 2013.
According to the FDA, SGLT2 inhibitors are prescribed to treat Type 2 diabetes. SGLT2 is short for sodium-glucose cotransporter-2.
These drugs are designed to help diabetes patients by reducing their blood sugar levels. They cause blood sugar to be removed from the body through urination, according to the FDA.
Reuters reports that SGLT2 inhibitors have become popular among diabetes patients because they may lower their blood pressure and cause modest weight loss. In fact, sales of Invokana have been projected to top $600 million in the coming year, according to the New York Times.
The generic name for Invokana is canagliflozin. Other SGLT2 inhibitors are:
| | | |
| --- | --- | --- |
| Brand Name | Generic Name | Manufacturer |
| Invokamet | canagliflozin/metformin | Janssen |
| Farxiga | dapagliflozin | AstraZeneca |
| Glyxambi | empagliflozin/linagliptin | Boehringer Ingelheim |
| Jardiance | empagliflozin | Boehringer Ingelheim |
| Xigduo XR | dapagliflozin/metformin | AstraZeneca |
Despite the reported benefits of these Type 2 diabetes drugs, the FDA's May 2015 drug safety communication has raised serious concerns about their potential risks.
What Does the FDA Say About Invokana?
According to the FDA, a search of its adverse event reporting database revealed 20 cases of diabetic ketoacidosis among patients who used SGLT2 inhibitors.
These adverse events occurred between March 2013 and June 2014, the FDA reported. The patients needed either emergency room treatment or hospitalization, according to the agency. Factors that could have contributed to the ketoacidosis were a major illness, decreased food and fluid intake and reduced insulin doses, the FDA stated.
The FDA, which regulates the country's pharmaceutical industry, said it has continued to receive reports involving ketoacidosis among SGLT2 inhibitor users.
If a patient has suffered health problems they believe may be related to use of Invokana or any other SGLT2 inhibitor, the patient should first discuss concerns with his or her doctor before stopping or changing use of the medication, the FDA warns.
The FDA asks patients to report any adverse events to MedWatch.
Additionally, in September 2015, the FDA updated the labeling for Invokana and Invokamet to add a warning about the potential increased risk of bone fractures and reduced bone mineral density.
According to the FDA, a clinical trial showed that bone fractures can occur among Invokana and Invokamet users as early as three months after starting use of the drugs.
In another clinical trial, researchers found that users experienced loss of bone mineral density in the hip and lower spine areas. A reduction in bone mineral density can make one's bones susceptible to fractures.
What Is Diabetic Ketoacidosis?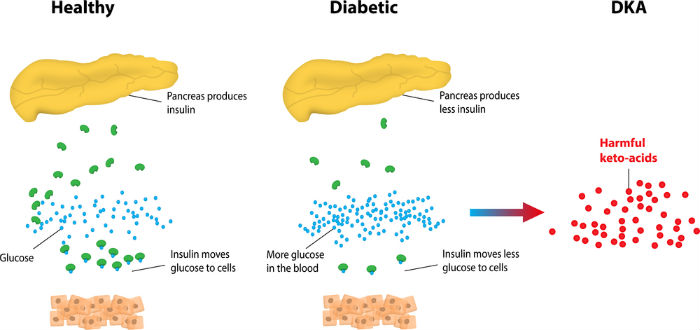 Ketoacidosis occurs when the body, lacking blood sugar (or glucose), burns fat for energy, according to the American Diabetes Association (ADA). This process creates ketones. These are chemicals that can raise the acidity level in one's blood, which can be toxic.
A person suffering from diabetic ketoacidosis (DKA) faces the risk of falling into a diabetic coma or possibly dying from the condition, the ADA states.
A patient may need intensive care treatment that includes the intravenous administration of insulin and fluids.
If you or a loved one is using Invokana or any other SGLT2 inhibitor, you should pay close attention to signs of ketoacidosis and seek medical assistance without delay. The ADA reports that these signs include:
Thirst or "dry mouth"
Frequent urination
Fatigue
Dry or reddish skin
Nausea and vomiting
Breathing difficulty
"Fruity" breath odor
Concentration difficulty.
Harmed by Invokana? What Are Your Legal Rights and Options?
If you believe that you or a loved one has suffered harm due to use of Invokana or another SGLT2 inhibitor, you should protect your legal rights by contacting Techmeier Law Firm.
Our lawyers are investigating whether the manufacturers of Invokana and other SGLT2 inhibitors have failed to fulfill their legal duty to ensure their drugs are safe when used as directed or to adequately warn diabetic patients about the risks posed by use of these drugs.
If you or a loved one has been harmed by these drugs, you have the right to seek compensation for your medical expenses, lost income, pain and suffering and other damages.
Contact a Wisconsin Invokana Ketoacidosis Attorney
The product liability lawyers of Techmeier Law Firm are truly dedicated to protecting the rights of patients and consumers. We have extensive experience with taking on careless manufacturers of prescription drugs and other products on behalf of our clients in Milwaukee and throughout Wisconsin.
Contact us today if you believe that you or a loved one has suffered ketoacidosis or other harm after being prescribed Invokana or any other SGLT2 inhibitor.
Sources / More Information