Far from improving the health of our most vulnerable, a new mineral in baby power is being linked to cancer. Medical professionals have discovered that talcum powder, or "talc," is behind such ailments as breathing disorders and ovarian cancer. As a result, victims are taking legal action against the Johnson & Johnson corporation, which distributes the mineral.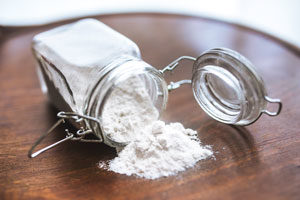 Links to Ovarian Cancer
About one in 70 women develop ovarian cancer. Research has shown that women who routinely use hygiene products that contain talc are 30-60% more likely to develop the cancer than those women who do not. Yet, the product remains on shelves.
Two class-action lawsuits filed against Johnson & Johnson in 2014 claimed that the company's talcum powder-containing products causes ovarian cancer in women. The Baby Powder and Shower to Shower products were specifically named in the cases. Just a year earlier, in 2013, a South Dakota woman won her case against the corporation on the grounds that her ovarian cancer was indeed caused by several decades of using the talcum powder Baby Powder.
Fighting Back
A jury recently awarded a talcum powder victim $70 million dollars in a Johnson & Johnson litigation, which is the third major talc ruling of 2016. During the case, it was discovered that Johnson and Johnson has been aware of the dangers of talc for at least 30 years. To date, Johnson & Johnson has been charged with the following crimes:
Violating consumers' legal remedies

Violating the Unfair Competition law and business and professions code

Negligence

Breach of implied warranty
Get Quality Assistance
If you or a loved one has developed any ailments that could be related to talcum powder, you may be able to collect damages. Techmeier Law Firm can help: schedule your free consultation with an experienced injury lawyer today by contacting us online or calling